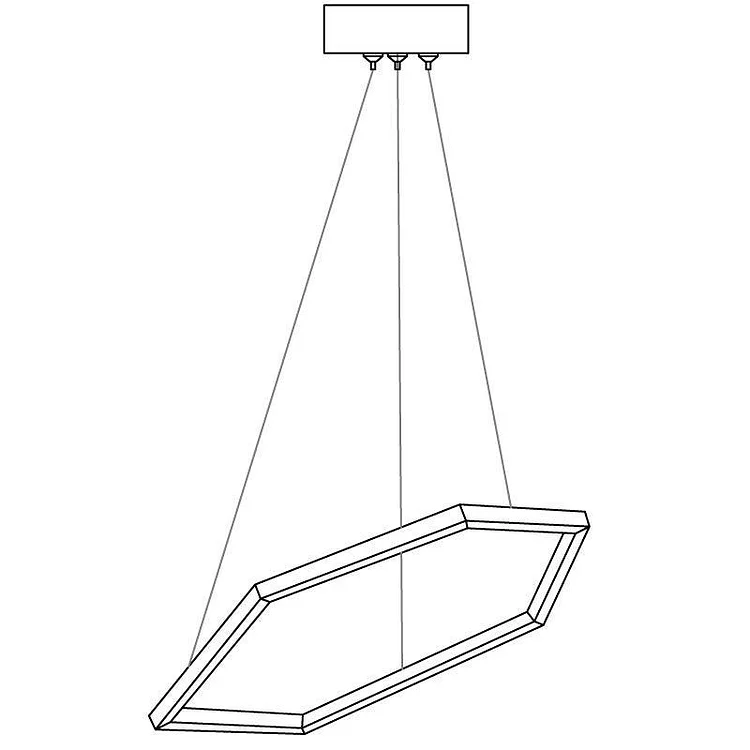 The Vesanto's strong geometric form and simple, clean lines are the results of designer geodesic domes, together with hexagonal forms in nature. Chilvers took the basic shape and allowed geometry and aesthetics to guide the outcome. 
Available as a single or up to eight tiers, the Vesanto emits light through a pearlized diffuser placed along the internal side of each hexagon. The subtle suspension cables are adjustable to personalize the hanging configuration as desired.
Bespoke options and design service available.
The price displayed on this page is a reference price, the transportation cost is different in different countries, and the actual sales price will be cheaper.
For different products and different requirements, the price is also different. We have project experience in many countries around the world.
The same series of products, click on the picture to learn more >>>
Product Size
Size: Dia 40cm / ∅ 15.8″
Size: Dia 60cm / ∅ 23.6″
Size: Dia 80cm / ∅ 31.5″
Size: Dia 100cm / ∅ 39.4″
Size: Dia 120cm / ∅ 47.2″
3 Tiers size: Dia 40 + 60cm + 80cm
3 Tiers size: Dia 60 + 80cm + 100cm
3 Tiers size: Dia 80 + 100cm + 120cm
4 Tiers size: Dia 40 + 60cm + 80cm + 100cm
5 Tiers size: Dia 40 + 60cm + 80cm + 100cm + 120cm
Irregular hexagon shape. Standard profile size: W 20 x H 20mm / W 0.78″ x H 0.78″. Bespoke options available.Up to 6 tiers. from 40 to 120cm diameters. Integral LED lighting.
You are welcome to contact us for customized layers and sizes
Hanging - Fully adjustable drop height on ∅ 1.2mm stainless steel suspension cables.
Light Source - Opal light diffusers.
Details
Material: Metal, Stainless steel, Acrylic
Light source: Integrated LED
Kelvin range: Warm White (3000K), Cool White (6000K), Daylight (4000K)
Power: (Wattage dependent on sizing)
Voltage: AC 110-240V
Mounting: Ceiling
Environment: Indoor
Weight: 10kg / 22lbs
Battery: No
Driver Required: Yes
Finishes: Silver
Process: Polishing, Electroplating
Control method: LED Driver - Triac Dimmable (5%-100%) as standard,
We provide 150cm / 59 "wire length, which can be lengthened as needed. (Single lamp version)
Multi-lamp version: 4 layers, 5 layers, 6 layers or more layers can be customized in length or height. We provide two suspension solutions, please contact us for more information.
Suspension method (as shown below)